THE QUESTION IS WHEN…NOT IF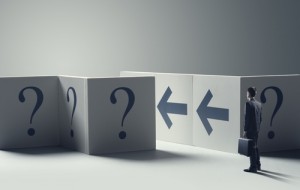 Each of us has our preferred economic forecast, but we can probably all agree that recessions, credit constrictions, consumer confidence, political instability and market risk are all inevitable. Intuitively, we know the question is when unfavorable economic conditions will occur, not if. As the risk of potentially undesirable macro-economic events increases, making good investment and management decisions gets much
tougher…and managing by the fundamentals counts more than ever before.
What does that mean? In our experience, it requires more predictable earnings and cash flow by managing the company differently during periods of greater future economic uncertainty.
While the investment objectives of a portfolio company generally include growing revenues, EBITDA and the EBITDA multiple to predetermined targets, the what and when of actions management takes during these ambiguous times can significantly change the ending enterprise value and returns for equity sponsors…especially in times of economic uncertainty. By adjusting the timing, degree or speed of any of the four key variables of current company action plans [i.e. management time, priorities, liquidity investment and execution methodology] the company's performance and cash flow profile can be dramatically changed.
In these times of an uncertain economic outlook, financial buyers gravitate away from high revenue growth/higher risk companies to companies that have already demonstrated they have a more predictable earnings record and solid cash flows.
Uncertain times reward those companies that are able to convert from chasing all-out growth to "less risky" and more predictable earnings and cash flow streams. Our experience tells us that there are eight actions the best small and mid-sized company management teams take in times like these:
1. Re-examine the assumptions of the business plan While management usually
produces a budget for the year,