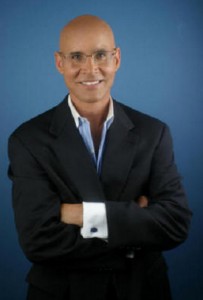 Michael A. Sharp  Partner & Founder
Strategic Planning • Capital Financing • Analytical Assessments • Organizational Improvement • Mergers & Acquisitions
Michael offers extensive, diverse industry experience built on a foundation of high caliber general and financial management experience. He has led firms through performance improvement initiatives, turnarounds, restructurings, mergers & acquisitions, and high-speed growth experiences as well as advising equity owners and executives.
In addition, Michael has served in leadership positions of well-known firms in the consumer products, manufacturing & product development, merchandising and licensing, specialty retailing, energy and environmental products and services, and other business services.
In the course of his career, Michael has led and managed multiple turnarounds and restructurings, led several reengineering and cost reduction efforts, reengineered sales and service organizations, revised channel management strategies, created and implemented unique sourcing, inventory and procurement techniques, directed new product development efforts, executed multi-dimensional market analyses, designed new compensation plans and opened new markets as part of various performance improvement efforts.
Certain of Michael's turnaround efforts have required repositioning core business and operations, aggressive cost reductions and cash flow initiatives, timely asset rationalization and divestitures and complex bundling of M&A activities.
Michael served in many senior executive roles including Chairman and Chief Executive Officer, Vice Chairman and Chief Operating Officer, Chief Restructuring Officer, and as Chief Financial Officer and was a Director of a number of public and private companies. Prior to co-founding Delray Partners, Michael was a Director with AlixPartners and prior to that was a Partner and Managing Director with a boutique consulting firm focused on improving organic growth challenges within highly levered companies. He belongs to several organizations which develop new ways for executives to lead their firms through quantum levels of change in exponentially faster time.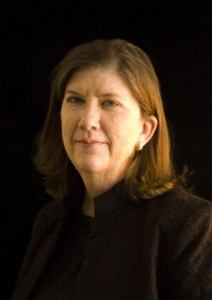 Barbara Hall  Partner
Capital Financing • Office Automation • Cash Management
Barbara offers extensive hands on management experience with emphasis on business analytics, dashboard development and streamlining data management. In addition, Barbara has initiated many cost reduction and process optimization initiatives that have resulted in substantial savings. Barbara's sophisticated reporting and forecasting models are the product of extensive modeling expertise and real world experience which she has used to insure successful business acquisitions and start-ups; managing the process for sale or closure of businesses; managing warehouse inventories; data coordination and IT system conversions; and process re-engineering of accounting and management control systems.
In the course of her career, Barbara has served as fiduciary trustee as well as industry liaison with government agencies at state and federal levels. Barbara has served as Director, Manager, and Analyst with a number of public companies. Prior to joining Delray Partners Barbara held various management positions with Fleming Companies and Whole Foods.
Barbara has coordinated the disposal of real estate portfolios including projects involving over 1,500 leases, owned properties and contracts acting as the operational liaison with attorneys, landlords, tenants, and third party purchasers of real estate assets. Her experience also includes managing physical inventories and installing inventory control systems, coordinating HR, Legal, IT, Accounting, Finance, and Operations Departments, establishing business close down procedures and managing environmental remediation projects.
Barbara has used her data modeling background to developing to analyze anticipated cash flows and RONAE for expansions, remodels, and new locations as well as for warehouse contribution analysis.
Strategic Planning • Capital Financing • Analaytical Assessments • Organizational Improvement • Mergers & Acquisitions
Patrick "Pat" is a tenacious senior executive with extensive financial and operational management experience across multiple industries in both public and private venues with company revenues ranging from $25M to over $2B.  Industries include: manufacturing, steel processing and fabrication, engineering services, technology, heavy industrial equipment and business services.
In the course of his career, Pat has led and managed several M&A transactions, multiple financial turnarounds, has designed decision-based reporting and measurement systems, implemented multiple reengineering and cost reduction efforts, executed various ERP systems and has provided key financial and operational leadership to BOD's and equity stakeholders.
Certain of Pat's organizational development initiatives supporting revenue and market share growth required intense reengineering across multiple functional areas, new technology development and implementation and cultural change management.
Earlier in his career, Pat's extensive manufacturing background brought him to the forefront of activity based costing and best practices regarding inventory costing, controls and working capital management.
A truly down to earth, "roll up the sleeves and get hands dirty" management style enabling Pat to understand and experience reality prior to recommending and/or implementing operational and efficiency improvements to achieve best practices.
Pat has a BS from Albright Colleges, an MBA (Summa cum Laude) from Philadelphia University and is a Certified Public Accountant.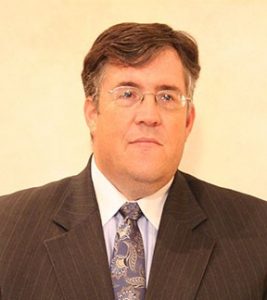 Lawrence E. Ramaekers  Managing Director
Operational Improvement • Analytical Assessment & Data Mining • Organizational Improvement • Systems Integration
Larry Ramaekers is a consultant that helps senior leaders and organizations thrive in conditions of urgent change. Larry helps senior leaders clarify problems and make decisions when pressure is high and timeframes are brief.   He has been consulting for more than thirty years, and has helped clients in over twenty industries.
For years, Larry worked with troubled companies. In those kinds of demanding situations, he learned how to focus on the important, eliminate the unimportant, and make tough decisions calmly and swiftly. Now, Larry works with functioning companies, and uses many of the same clear-thinking methods he used to turnaround troubled ones.
His clients include large organizations, such as Blue Cross/Blue Shield, Calpine, Dana Corporation, Dow Chemical, Dura Automotive, Exide Technologies, First Energy, General Motors, and Kmart, as well as medium and small organizations such as Century 21 Realty and the Catholic Diocese of Wilmington Delaware.
Before working with Delray Partners, Larry was a Director with AlixPartners, a National Engagement Manager for a national consulting firm, a Senior Manager with Arthur Andersen and a Manager with Deloitte. Larry has also worked for the Bank of Boston and DTE Energy.
As part of the decision-making process, Larry is particularly adept at turning customer data into insight that propels change. Some of the results he has achieved for clients include:
For a tier-one automotive supplier, developed algorithms and methods to reduce head and tail scrap and estimate the cost impacts and tolerance effects of extrusions on die wear.

For a large distribution operation, he reduced warehouse out-of-stocks while cutting inventory and shipping costs by 20%, resulting in a savings of millions of dollars.

For a major plastic-and-paper product manufacturer, he designed price change strategies that shifted customers from low to high-margin products, resulting in profit gains of 17%

For an eleven billion dollar grocery chain, working with their deli department, he reduced labor costs by 15% while increasing sales by 8%

For both a $19 billion distributor of foodservice products and $7.5 billion computer chip manufacturer, developed and implemented statistical methods for identifying and recapturing revenue losses due to gray market sales resulting in recoveries of $20 million and $8 million per year, respectively.
Larry has presented at the Association of Change Management Professionals Global Conference, and lectures at the University of Florida on both ethics and change management.
Strategic Planning • Technology Maximization • Operational Improvement • Sales and Marketing
Glenn Enriquez has been the founding partner and CEO of several innovative IT Solutions Companies as well as designing, implementing and managing various technologies in much larger publicly traded companies.
He began his entrepreneurial career by forming COIN Financial Systems, the premier provider of software to automate the sales and back office functions of automotive dealer networks and grew the company to an installed base of over 800 systems during its first five years in business.
Glenn then started Bluewater Technologies which quickly became the leading provider of accounting, operations, sales, customer service, record keeping and Finance & Insurance software and database solutions in the Marine Dealer market.
Additionally, Glenn has created many innovative database solutions that allowed Hospitals, Insurance Companies and Third Party Administrators to affect tremendous operational cost savings and control.
His extensive consulting experience has put him at the forefront of thought and implementation leadership working with software executives and entrepreneurs to evaluate, position, jump-start and maximize profitability of new and existing software initiatives – always with an eye toward final exit valuation.
Glenn's diverse entrepreneurial, executive and consulting experience in multiple industries under multiple technology platforms coupled with his hands-on software development and successful track record of maximizing exit values makes Glenn a rare and unique resource in the software world.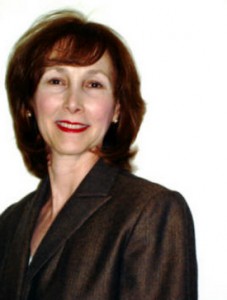 Barbara Kotlikoff  Managing Director
Brand Marketing
Barbara is an engaged, dynamic leader with an extensive background creating and launching successful new ventures. She has run companies ranging in size from $35 million to over $100 million ─ domestic and international in scope. Strong financial talents and entrepreneurial skills are an important part of the mix she brings to any consulting assignment
In the course of her career, Barbara has built profitable businesses in the consumer products sector, the software industry and the not-for-profit arena. Her marketing and sales expertise reaches far beyond a traditional approach as she can develop strategies that work in today's digital market place ─ delivering a critical component for success in a rapidly changing environment.
The depth and breadth of Barbara's experience allows her to quickly take the lead as an interim CEO, or consulting member of the senior management team. Barbara's problem solving skills were developed during her tenure at companies such as Grey Advertising, Clairol, Nina Ricci, Harry Winston, The Monet Group, The Paley Center for Media, and Economic Security Planning, Inc.